Handmade Olive Wood
Woody
We are committed to providing our customers with super exceptional service while offering our employees the best training and a working environment in which they can excel.
This company focus has been in place for more than a half century. We are committed to providing our customers with exceptional service and high quality of Cretan Olive Wood.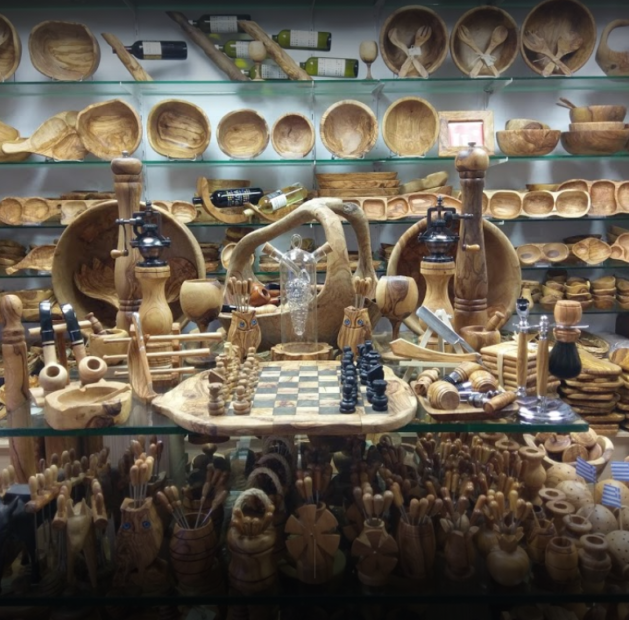 Olive Wood Products
FAQ
Do you ship to my country?
Yes. We proudly ship worldwide! 🌎 Better yet, our tracked shipping is always 100% free of charge, with no minimum purchase! ✅
We've shipped cute stationery free to over 200+ countries and we love adding more to the list!
See the next question for detailed shipping times.
How long does shipping take? When will I receive my order?
It all depends on your country! Find your region and estimated delivery time in the table below.
 Region
Delivery Estimate
UNITED STATES
CANADA
7 – 21 days
EUROPE
OCEANIA
SOUTH-EAST ASIA
9 – 21 days
ALL OTHER COUNTRIES
14 – 35 days
The following countries have restricted shipping due to covid-19:
Bolivia, Brazil, Brunei, Chile, Costa Rica, Cyprus, Egypt, Estonia, Georgia, Honduras, Iceland, India, Jamaica, Jersey, Kosovo, Kuwait, Lesotho, Maldives, Malta, Mauritius, Mongolia, Morocco, Peru, Philippines, Qatar, Réunion, Saudi Arabia, Serbia, South Africa, Sri Lanka.
Orders to these countries will be shipped when country specific restrictions are lifted.
Tracking numbers are sent by email after a short processing period.
Please note, we require 1-5 days to process orders. We strive to ship all items on-time, however, in rare cases, it can take longer. Any orders not received within 8 weeks automatically qualify for a full-refund or reship free of charge! 🌟
Can I change or cancel my order?
Sure! You can cancel, or change your order within 24 hours of confirmation. Please contact us with your name and order number at:  info@olivewoodcrete.gr.
After 24 hours, your order will have been processed and we won't be able to make any changes or cancel it.
What methods of payment do you take?
We accept ALL major credit cards and PayPal.
All payments are securely processed with 128-bit encryption – nice! 💳